REMOTE SENSING TECHNIQUES FOR ARCHAEOLOGY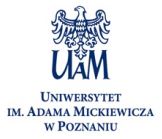 About RESEARCH Summer School
Historic cities, monuments, archaeological sites and cultural landscapes in urban and rural European sites are increasingly affected by natural and anthropic pressures. Progressive loss of historic sites is the major result of floods, mudslides, fire, earthquakes, climate change and other hazards. In particular, the intensive agriculture activities and the effects of climate changes are responsible of the increase of soil erosion and land movement phenomena, thus reducing the ability of soils to preserve the buried archaeological heritage and producing significant negative consequences on the conservation of cultural heritage.

RESEARCH project, funded by H2020-MSCA-RISE-2018 - Grant Agreement 823987, aims to integrate and develop new and existing Remote Sensing (RS) methods specifically for Cultural Heritage (CH) safeguard and practice in the European scenarios, providing consistent transfer of knowledge and training in these techniques for researchers at European level. The project addresses the design and development of a multi-task platform, integrating satellite and UAV, aerial and ground-based RS technologies with GIS application for mapping, diagnostics and long term monitoring of cultural heritage sites, by means of a multidisciplinary researchers and professionals exchange.

The Laboratory of Geophysical Satellite Remote Sensing and Archaeoenvironment of the Institute for Mediterranean Studies-Foundation for Research and Technology Hellas organizes the Second Summer School on Rethymno during the period September 21-26, 2020. The summer school is designed to train young scholars and researchers, promote collaboration, bring closely the variety techniques of RS for archaeological sites mapping, exchange knowledge between the different fields of remote sensing and cultivate a dynamic dialogue between academia and the private sector.
Summer School Schedule
Monday 21/09/2020

---

9:30-10:00

Introduction to RESEARCH project and Summer School Presentation
Stefano De Angeli (UNITUS)
10:00-10:45
Risk assessment methodology and scientific requirement of the RESEARCH Platform
Fabiana Battistin (UNITUS)
10:45-11:30
Applications of soil erosion estimation for archaeological sites: from literature review to practice
Nikoletta Papageorgiou (CUT)
11:30-12:00
Break
12:00-12:45
ALS-based DEM for soil erosion modelling: Pomerania (Poland) case
Sławomir Królewicz, Lidia Żuk, Adam Młynarczyk, Włodzimierz Rączkowski (AMU)
12:45-13:30
Assessing Soil Erosion in Falerii Novi. Federico
Moresi (UNITUS)
13:30-14:15
The FAIRification process of remote sensing, environmental and archaeological data for the RESEARCH Data Management Plan
Fabiana Battistin, Marcella Barone (UNITUS)
Tuesday 22/09/2020

---

9:30-10:30
CThe use of geoinformatic approaches to explore the archaeo-environment
Nasos Argyriou (FORTH)
10:30-11:30
Using GPR data for the vulnerability assessment of archaeological deposits
Giancarlo Pastura (UNITUS) – Matteo Serpetti, Philip Fayad (ALMA)
11:30-12:00
Break
12:00-13:00
Agent-Based Modeling Approach on Simulating Past Societies and their Social Organization
Aggelos Hliaoutakis (FORTH)
13:00-14:00
Cultural heritage at the edge: How coastline change affects coastal archaeological sites and how remote sensing tools can help with coastal risk assessment
Evangelos Alevizos (FORTH)
Wednesday 23/09/2020

---

9:30-11:30
Hands-on training
Christos Kontopoulos (GSH)

Overview of EO data manipulation through ERDAS IMAGINE
Christos Kontopoulos (GSH)
11:30-12:00
Break
12:00-14:00
Hands-on training
Christos Kontopoulos (GSH)

LiDAR for Archaeology. Visualization, classification and investigation of Archaeological traces
Christos Kontopoulos (GSH)
Thursday 24/09/2020

---

9:30-10:30
GreeniPresentation of the RESEARCH Platform
Alessio Di Iorio, Renzo Carlucci, Philip Fayad (ALMA)
10:30-11:30
Coastal archaeological sites of Crete. Threats and advantages. The case of Elounda, ancient Olous
Theotokis Theodoulou (EUAG)
11:30-12:30
Break
12:30-18:00
Project Meeting (1th Part)
(only for RESEARCH project partners)
Friday 25/09/2020

---

10:00-18:00
Excursion
Shallow submerged archaeological site
Olous (modern Elounda, Eastern Crete)
Saturday 26/09/2020

10:00-15:00
Project Meeting (2nd Part)
(only for RESEARCH project partners)